Practicing in Ohio and Kentucky
Since 1975, Lerner, Sampson & Rothfuss (LSR) remains a trusted industry leader through exceptional representation of local and national investors and servicers. As one of the nation's leading providers of residential and civil litigation expertise in Ohio and Kentucky, LSR strives to achieve superior customer service that exceeds expectations.
Richard Mark Rothfuss, Esquire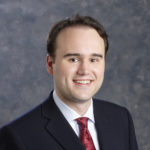 Mark Rothfuss was born in Fort Thomas, Kentucky and currently resides in Cincinnati, Ohio with his wife and four children. Mark is a veteran of our Kentucky Caseload Department where he began practicing in 2003. He was admitted to the Ohio bar in 2011, and is currently working in both the Ohio and Kentucky Caseload Department at LSR. He further serves as the attorney contact for a number of our clients and is a member of our marketing team. Mark attended the University of Kentucky where he graduated with Honors in Philosophy in 2000, and then went on to obtain his JD from the University of Kentucky in 2003. He is a member of both the Golden Key National Honor Society and Phi Beta Kappa. Mark is currently a member of the Kentucky Bar Association, Northern Kentucky Bar Association and the Ohio Bar Association.
Edward J. Boll III, Esquire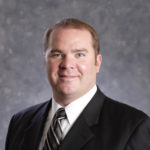 Edward J. Boll III, Esq. is the Managing Bankruptcy Attorney with the law firm of Lerner, Sampson & Rothfuss, LPA in Cincinnati, Ohio. Education: University of Cincinnati (B.A. 1997); University of Notre Dame School of Law (International & Comparative Business Law Study Abroad, London, England 1998); University of Dayton School of Law (J.D. 2000)(University of Dayton National Bankruptcy Moot Court Team). His bankruptcy law practice before all 15 active Ohio Bankruptcy Judges has included representation of secured and unsecured creditors in Chapter 7, 11, 12, and 13 cases. He is the current Chairman of the USFN Bankruptcy Subcommittee, Member of the Consumer Subcommittee of the S.D. of Ohio Local Bankruptcy Rules, former Chairman of the Cincinnati Bar Association's Bankruptcy Judicial Liaison Committee, former Chairman of the Cincinnati Bar Association's Bankruptcy Committee, and former Board Member of the Cincinnati Bar Association's Board of Trustees, amongst other honors. He is actively involved with the NACTT Mortgage Subcommittee, and a member of the Board of Directors for the Trustee's Education Network (TEN), Southern District of Ohio Bankruptcy Bench-Bar Committee, and the American Bankruptcy Institute's Midwest Regional Bankruptcy Seminar Advisory Board.
William L. Purtell, Esquire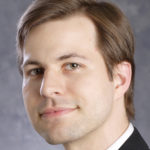 Bill is a Litigation and Compliance attorney with Lerner, Sampson & Rothfuss, LPA in Cincinnati, Ohio.  Education:  Thomas More College (B.A. 1999); University of Cincinnati College of Law (J.D 2002). Bill represents residential and commercial mortgage lenders in all phases of judicial foreclosure and commercial litigation in the courts of Ohio and Kentucky. He also counsels lenders nationwide in regulatory compliance issues. He is a member of the Ohio Bar Association, Kentucky Bar Association, and the 6th Circuit Court of Appeals. Bill leads the firm's Legal Compliance Team, as well being a member of the firm's Ethics committee and a Mentor for new associates.