Providing Personalized Service
Baer & Timberlake, P.C. enjoys a preeminent rating from Martindale-Hubble and is a leader in the state of Oklahoma, handling an impressive volume without compromising quality and expertise. The firm and its partners specialize in real estate, corporate matters, mortgages, contracts, curative title actions, title insurance underwriting problems, and complex litigation. The firm principally represents banks, mortgage lenders, and servicers, providing both plaintiff work and defense against counterclaims. It has extensive experience in the foreclosure of commercial loans and residential loans, including conventional, Fannie Mae, Freddie Mac, FHA, and VA real estate mortgages. It is also well versed in loss mitigation, commercial loan packaging, and loan closings. The firm appears throughout Oklahoma's district, appellate, and federal courts. It prides itself on providing personalized service, tailored to the individual needs and directives of our clients.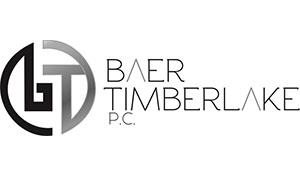 Donald J. Timberlake, Esquire
Born Fort Hood, Texas, August 13, 1967; admitted to bar, 1993.  Preparatory education, Southern Methodist University (B.B.A., 1990); legal education, Oklahoma City University (J.D., 1993).  Member, Oklahoma Bar Association. Articles: The National Mortgage Servicer's Reference Directory, 18th Edition (wrote section of book detailing Oklahoma mortgage foreclosure law and default servicing procedures).  Member USFN 2000 to present.  Mr. Timberlake's practice focuses on protection of creditor's rights in bankruptcy.