Practicing in Pennsylvania and New Jersey
Representation with Transparent, Clear and Direct Information
KML Law Group, P.C. was founded in 1981 and is a member of the following professional organizations: the Mortgage Bankers Association (MBA) , the USFN (PA only), ALFN, Legal League 100 and REOMAC.
KML leverages the depth of its experience and the reputation of our attorneys, our well trained and motivated team members, our stable employee retention rate and our custom designed case management system to offer safe, sound and compliant legal representation.
Lisa A. Lee, Esquire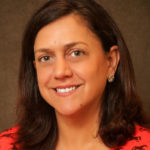 Ms. Lee is a shareholder with KML Law Group, P.C., and is the Managing Shareholder of the firm's Pennsylvania Foreclosure and Litigation Departments. She has been practicing in the creditor's rights field representing mortgage lenders for 20 years. Ms. Lee graduated from Villanova University (BA, Political Science, 1991) and Villanova University School of Law (JD, 1996) where she was a Research Assistant to Professor Arnold B. Cohen.
Prior to attending law school, Ms. Lee was employed by Dominion Bancshares Mortgage Corp. (which merged into First Union Mortgage Corp. during her employment) first as a Foreclosure and Bankruptcy Processor, then as Foreclosure Workflow Coordinator.
Ms. Lee is licensed in Pennsylvania and New Jersey, and is a member of the Eastern and Middle Federal Districts of Pennsylvania. She has written articles that have been published in the NACTT newsletter, and in several industry newsletters and publications. She has also spoken on various mortgage foreclosure topics at industry conferences, and on webinars and panels at continuing legal education courses sponsored by the Pennsylvania Sheriff's Association, Pennsylvania and Philadelphia Bar Associations, the Allegheny County Bar Association, and NeighborWorks America. Ms. Lee also does pro bono work for Habitat for Humanity Philadelphia, and is a member of the Board of Directors of the USFN.
Kristina G. Murtha, Esquire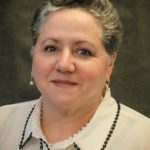 Kristina G Murtha is a shareholder with KML Law Group, P.C., and the Managing Attorney for New Jersey.  She has over 25 years experience representing lenders in mortgage foreclosure and related actions.  Ms. Murtha has extensive experience in foreclosure, litigation, evictions, REO and workout/mediations.  She is a frequent speaker on these and other topics related to mortgages and mortgage default, including vacant and abandoned property issues and complex title resolution.
Ms. Murtha is a graduate of Trinity College (Connecticut), with a B.A. in History, and was awarded a J.D. from Widener University School of Law, where she was inducted into the Phil Delta Phi legal honor society.  She is licensed in all Pennsylvania and New Jersey state and federal courts.  Ms. Murtha can be reached at 215-825-6353 or by email at KMurtha@KMLLawGroup.com.