Practicing in Arkansas, Tennessee, Mississippi
Our Foundation is Client Success
Wilson & Associates, P.L.L.C. is the preeminent provider of legal and professional services with offices in Arkansas, Tennessee and Mississippi.  Supported by robust technology, we serve our clients by achieving the highest standards in each and every case with a commitment to quality, timeliness, and efficiency. We are dedicated to providing our staff a fulfilling work environment with a focus on personal growth and professional advancement. The firm's strength is its culture of excellence, ethics, and accountability, which secures long term profitable growth.
Jennifer Wilson-Harvey, Esquire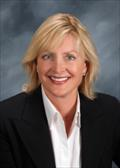 Jennifer Wilson-Harvey is the Managing Partner and member of the Executive Committee of Wilson & Associates, PLLC, a two-state law firm dedicated to the representation of the Real Estate and Mortgage Banking Industry in Arkansas and Tennessee.
Ms. Wilson-Harvey received her education from Louisiana State University (B.S., 1978) and the University of Arkansas at Little Rock (M.B.A., 1984, J.D., with Honors, 1999). She was admitted to the Bar of the States of Arkansas and Tennessee in 1999. Ms. Wilson-Harvey serves on the American Diabetes Association's Community Leadership board- Central Arkansas Chapter. Additionally, Jennifer serves on the Real Estate and Unauthorized Practice of Law Section Committees of the Arkansas Bar Association as well as Lawyers for Literacy Committee. Her other affiliations include membership in the Pulaski County and Memphis Bar Associations, the Arkansas and Tennessee Land Title Associations, the American Land Title Association, the Association of Real Estate Owned Managers (REOMAC), the Arkansas Chapter of World Presidents Organization, and the Arkansas Chapter of International Women's Forum. Jennifer is a sustaining member of the Little Rock Junior League and Board Member Emeritus of Camp Seagull/Seafarer of North Carolina.
Ms. Wilson-Harvey is a licensed Arkansas Real Estate Executive Broker, an Arkansas Resident Title Agent, and a Tennessee Title Insurance Agent. Prior to joining Wilson & Associates, she worked as an investment advisor where she earned a Chartered Financial Analyst designation (C.F.A., 1989).
Shellie Wallace, Esquire

Shellie Wallace is a Partner/Shareholder and Managing Attorney of the Foreclosure Legal and Foreclosure Title Departments. She received her education from Arkansas Tech University (B.A., 1989, Highest Honors) and the University of Arkansas at Little Rock School of Law (J.D., 1992). She was admitted to the Bar of the State of Arkansas in 1992. She is a member of the Arkansas Bar Association, serving on the Debtor/Creditor and Real Estate Law Committees. She has significant experience in consumer protection litigation, legislation and administrative procedures. Her practice areas focus in real estate and creditors rights.