Practicing in Alabama, California, Connecticut, Georgia, Florida,
Illinois, Mississippi, Nevada, New York
Client Focused.  Results Driven
McCalla Raymer Leibert Pierce, LLC is a leading provider of legal services to the mortgage banking industry. The Firm represents over a hundred financial institutions, investors, servicers, and credit unions through every stage of default.
In addition, the Firm works with legislators on both the state and federal level to assure our clients' rights are protected and has pioneered strategies to encourage home retention, which not only reduce losses to clients but promote expansion of home ownership nationwide.

Clients are provided with exemplary customer service and rely heavily on the Firm for advice and insight on how to comply with state laws and navigate today's regulatory environment.  McCalla Raymer Leibert Pierce, LLC prides itself on treating even its smallest clients with the attention, care, and diligence that the bigger institutions receive as a matter of course. The Firm's unique ability to meet the specific needs of clientele, combined with industry perspective, experience, team approach, and personalized attention, assures clients cost effective and comprehensive legal counsel.
Melody Jones, Esquire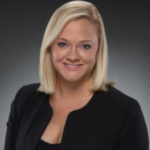 Ms. Jones specializes in residential real estate; specifically, foreclosure, and title clearance. She currently serves as Managing Partner of the firm's NonJudicial Foreclosure and Title Clearance Group in the states of Alabama, Mississippi, and Georgia.  With Ms. Jones' leadership the NonJudicial Foreclosure and Title Clearance Group provides clients with significant expertise and exemplary customer service. The Group strives to deliver high quality services efficiently and economically to their clients. Representing over 50 financial institutions at any given time, the NonJudicial Foreclosure and Title Clearance Group meets and exceeds industry expectations.
Ms. Jones graduated from the University of Tennessee College of Law in 2005. Upon graduating she joined a small law firm in Dunwoody where she practiced general litigation with an emphasis on insurance defense, family law, and commercial transactions. In 2008 Ms. Jones joined McCalla Raymer Leibert Pierce, LLC as an associate in the foreclosure group. In early 2010 she was tapped to run the firm's eviction groups as a managing attorney. Ms. Jones became a partner in 2011, and Managing Partner of the Firm's Non-Judicial Foreclosure Group in 2012. She joined the firm's Management Committee in January 2013.  In July 2015 Ms. Jones was voted in as an owner of the Firm.
Donna Case-Rossato, Esquire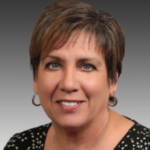 Donna Case-Rossato, or "Casey", has worked as an attorney in the mortgage industry for over 25 years.  She is a Managing Partner and leads the firm's Connecticut Foreclosure Practice Group, which also includes contested foreclosures and foreclosure mediations. She previously oversaw Compliance and Operations for the Connecticut office.  Prior to joining the firm, she was a Senior Vice President and Associate General Counsel at CitiMortgage, Inc. for ten years and worked with a variety of units, including Litigation Management, Wholesale Lending and Warehouse Lending.  Before joining Citi, she was in private practice in Connecticut, concentrating in foreclosure and bankruptcy work.
Casey has a B.S. from Cornell University, 1980 and received her J.D. from Western New England College School of Law in 1989.
Robyn Katz, Esquire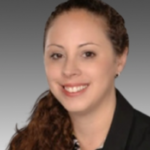 Robyn Katz is the Managing Partner of McCalla Raymer Leibert Pierce, LLC's Florida Foreclosure Group. Ms. Katz is an authority on creditors' rights and foreclosure and eviction law and has been practicing in these areas since 1999.  Ms. Katz leads the firm's Florida foreclosure offices, which are located throughout the state, in Fort. Lauderdale, Orlando, Panama City and Tampa.  A total of six attorneys, as well as support staff, are under her management.  With her leadership, the Florida offices have become a vital and productive part of McCalla Raymer Leibert Pierce, LLC.
Ms. Katz enjoys speaking at client training seminars, conferences, and continuing legal education seminars on mortgage foreclosure and related topics.
Ms. Katz graduated from University of Florida with a B.A. in Political Science in 1995 and graduated from University of Miami School of Law in 1998.  Ms. Katz joined McCalla Raymer Leibert Pierce, LLC in August 2011 as Florida's Managing Foreclosure Attorney and became a partner in June 2012.  At present, she is a Managing Partner and a member of the firm's Management Committee.
Jill Rein, Esquire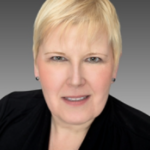 Jill D. Rein has worked as an attorney in the mortgage default industry for over 20 years.  She is a Senior Partner with McCalla Raymer Leibert Pierce and leads the firm's Illinois Evictions group. Jill regularly attends industry conferences including those sponsored by the ALFN, IMBA, MBA, and USFN. Jill also conducts many on-site training programs at client's offices and regularly participates in other industry conferences and events. Ms. Rein is well respected in the industry and is frequently invited to speak on numerous panels at various industry events throughout the year.
Attorney Rein graduated from Loyola University of Chicago in 1987 with a BA and IIT Chicago-Kent College of Law in 1990 with a JD.
Brian Vaughn, Director of Marketing at McCalla Raymer Leibert & Pierce, LLC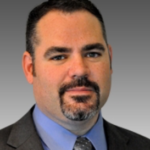 813-699-3216
brian.vaughn@mccalla.com
SEND MESSAGE