Practicing in Massachusetts, Rhode Island, New Hampshire
Protecting with Technology and Innovation
At Harmon Law Offices, P.C., our exclusive focus on serving the needs of creditors has allowed us to build an exceptionally capable organization that can meet all of your needs. Serving our clients since 1985, we are recognized as the leading creditors' rights law firm that services Massachusetts, Rhode Island and New Hampshire. During nearly three decades of service, we have paid close attention to the needs of our clients and have devoted our energy to growing in ways that serve and protect the creditor community.
Andrew S. Harmon, Esquire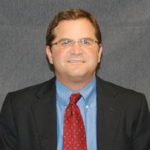 Andrew is President of Harmon Law Offices, P.C. in Newton, Massachusetts, where he has worked for over twenty years. He has extensive experience representing lenders in connection with all default related matters in Massachusetts, New Hampshire and Rhode Island.   He has also participated in numerous training sessions at mortgage servicers on the subjects of foreclosure, bankruptcy, title curative, evictions and REO closings.